Photos from my phone from Sunday, 8/28, the day after the storm went through.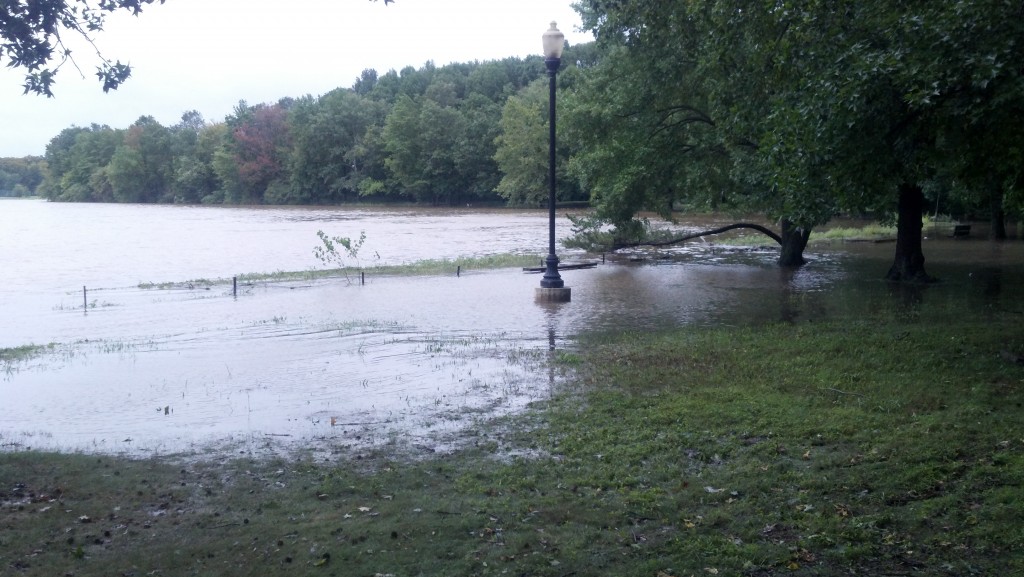 Photo of the lake behind my apartment, the water is supposed to stop a few feet short of that fence you see sticking up.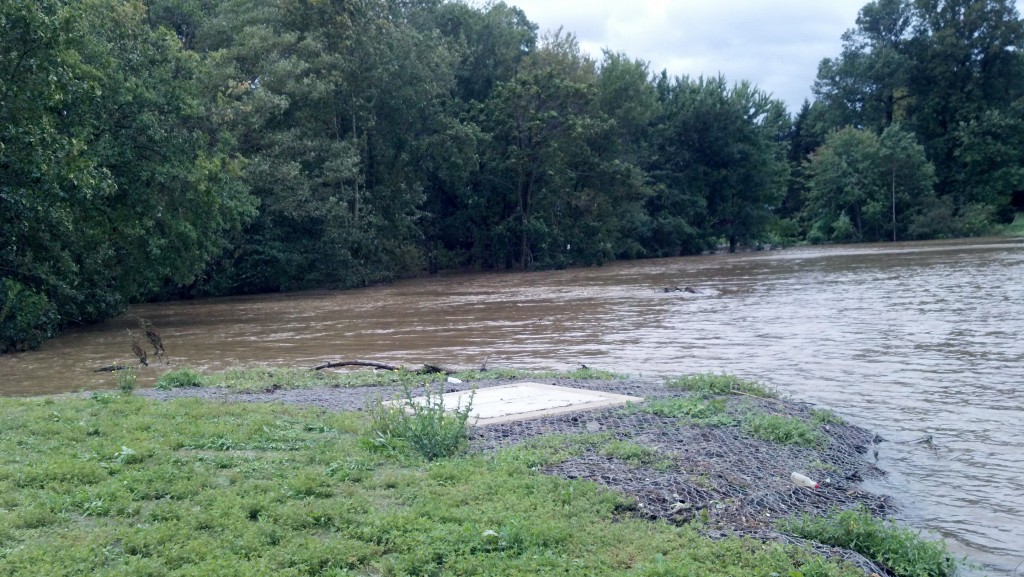 The crushed stone is supposed to be a dam all the way across the end of the lake, with probably a good 10-foot drop-off. As you can see, the water does no dropping. Houses past this dam had at least two feet of water against their walls.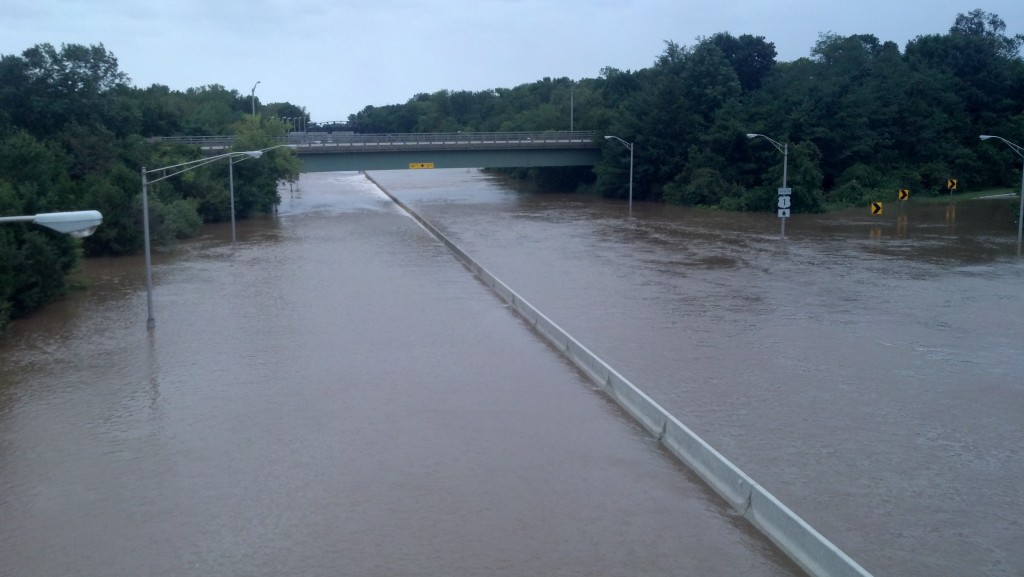 River, errr, Route 1. This is the view from the Route 95 overpass. Looking north, there were a few cars that had gotten stuck. The water was halfway up their windshields.