I've had some photos on my camera for a while I've been meaning to upload. Well, better late than never I suppose. Clicking on the photos should bring you to the full-size versions available for download. I give all rights to use/reproduce/modify any of these images as long as you give me credit in some form and send me a link so I can see! 🙂
This first one was taken at buttermilk falls in Stokes State Forest, NJ (USA).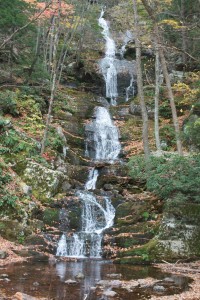 This is the road leading from buttermilk falls to the tiny, remote town of Wallpack – famous for its Inn and lack of cell phone signal. If you're looking for a nice dinner place to take a date, I highly recommend the Wallpack Inn. They have large glass windows in the rear and feed the deer so they all come up and you can watch them eat and play while you have dinner. Neato.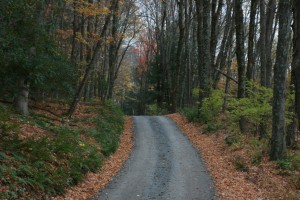 Along the same theme, here's another cool pathway from the Grounds for Sculpture in Hamilton, NJ.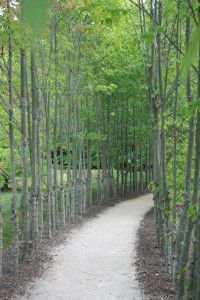 This one is a personal favorite, which comes from the Union City end of Hoboken, NJ. 8×10 or larger prints of this photo turn out absolutely stunning. I couldn't find much information on the subject corporation, other than what seems to be a horrible loss in court to the city of Hoboken over some random tax code. Guess that could explain the state of the structure. To produce the red sky effect, I shot the photo around 2:00AM – when the night is at its darkest – using a 30 second exposure and an f/2.8 aperture. The building is located on a street, so I made sure to wait until a car passed from either direction during the exposure to produce the lighting effects on the text.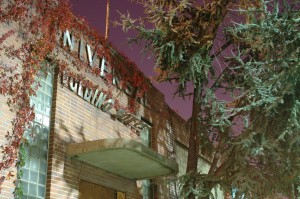 This comes from my pop-art-attempt collection. I liked the effect of the city lights on the wildly-out-of-focus lens. Two second exposure time with f/3.5 aperture yields very interesting coronas and lens flares of city lights. The subject is a very blurry Union City atop the hill between it and Hoboken.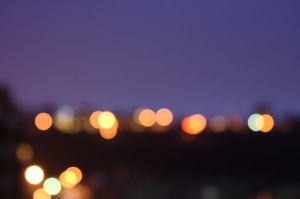 That's most of my good ones for now. I'll do my best to shoot some more quality photos in the near future.